Happy Valentine's Day to all my little Valentines out there!!! I hope you are having a great day today! I hope, even if you don't have a valentine to spoil you today, that you do something fun for yourself. Go buy yourself some chocolate, or treat yourself to a manicure — maybe some red or pink polish, something you wouldn't normally do.
Speaking of reds and pinks, I made a Valentines Day Tissue Paper Wreath. Oh, I am supposed to "let it be known" that the child that wishes to remain anonymous helped me with this little project. Here's what you will need:
Ribbon (again your choice of color or print I used a valentines day print)
A hot glue gun and plenty of glue
A sharp object such as a letter opener … or I used a small screw driver
First cut your tissue paper into 5 x7 squares. If you leave the paper layered this goes much faster.
Next, take your sharp object and poke holes about an inch apart on one side of your wreath.
Take a square of tissue and fold it in half, and then take the middle part of the bottom and squish it to where there is a point (see the picture here).
Then take a drop of glue in each hole and insert the bottom pointed part of the tissue and hold for a few seconds.
You repeat this process until all of the holes are filled. You might have to add more holes if you can still see the wreath form underneath.
After you have filled in all of the holes and gaps, just flip your wreath over and hot glue on your ribbon to whatever length you desire. Gracie had to come and inspect things.
That's it, super easy! You can switch out the ribbon according to the season.
Well I am off to take my three Fur Baby Valentines to get groomed. Nothing like taking three hysterical dogs for a ride in the car to start your day out right.
Wish me luck!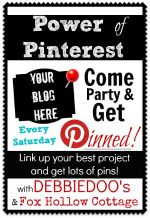 4 Responses to Tissue Paper Wreath